Laura Borge del Rey works as a consultant at PNO Innovation in Belgium. Laura is delivering innovation services such as business plans or market analysis, and is engaged in several EU projects leading or contributing to the exploitation and dissemination activities. Find out more about her work in this latest interview. (Brussels, 22/6/2021)
What are you working on?
My job consists in supporting clients integrating sustainable innovations in their strategic plans by developing R&D projects or innovation services such as market analyses or business plans. Within the TARANTULA project, I am contributing to the communication, dissemination, exploitation and clustering activities. For instance, we developed a stakeholder analysis to identify potential stakeholders that could be interested to engage with the activities of the project, or we carried out a market study to map potential applications areas and possible exploitable synergies among the technologies of TARANTULA.
What attracts you in the research project you are working on?
I really like to work with a set of teams from different disciplinary backgrounds and countries. I enjoy discussing the results and the outcomes of the project from different angles and to collaborate across disciplines towards a common end: providing Europe access to a sustainable supply of critical raw materials and metals.
Moreover, before the COV-19 pandemic, we were having face-to-face meetings at different partners' facilities to discuss the progress of the project. Travelling to the meetings and getting to know new places in Europe was a great fun!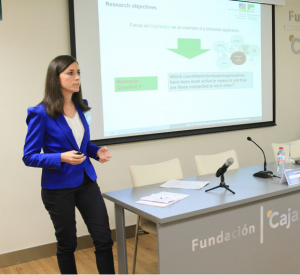 Where do you work? What do you like about your organization or the city you live in?
I work at PNO Consultants. PNO Consultants is a large enterprise specialized in innovation management and funding with offices in several European countries. I am based in the office in Belgium and I really like to work with very inspiring colleagues and have the opportunity to work with colleagues from other offices in Europe! I live in Brussels and I really enjoy living here. Brussels is a very dynamic, cosmopolitan and international city- you hear so many different languages when you walk on the streets. It also offers a wide range of cultural activities to do in the free time. Moreover, Brussels is at the heart of Europe, which makes travelling around Europe very easy.
How do you recharge?
I like to be close to nature to recharge. I love going to the countryside and exploring new areas where I can hike or bike. Moreover, I enjoy spending time with my friends and family and doing activities (weekend trips, sports, cinema, expos) with them. Since the COV-19 pandemic, as we had to stay home, I started baking  bread and it worked out very well to relax myself and recharge.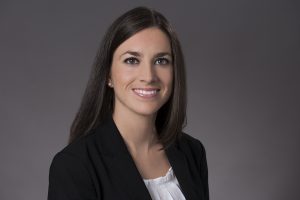 Dr. Laura Borge del Rey was born in Madrid (Spain) and have lived in Finland, Germany and Belgium as part of her studies and work experience. She is currently a consultant with a special focus on circular economy/bioeconomy at PNO Innovation. She is involved as WP leader or contributor in several H2020- EU funded projects such as ION4RAW (http://ion4raw.eu/), ACHIEF (https://www.achief.eu/ ), TARANTULA (https://h2020-tarantula.eu/) or VIPERLAB. She has coordinated projects on bioeconomy and circular economy funding (2019 SPIRE PMR) and developed research and innovation agendas (Strategic Innovation and Research Agenda (SIRA)) stakeholder, patent, technology and market analyses for circular economy/bioeconomy implementation. Laura has an interdisciplinary background. Before joining PNO Consultants, Laura worked as a researcher for the University of Bonn (Chair for Technology and Innovation management in Agribusiness department), and for Forschungszentrum Jülich, Germany. Laura holds university degrees in technology and innovation management (PhD), Agricultural bioengineering (MSc), Food and Resource Economics (MSc), and Environmental Sciences (BS).