María Rueda works as a Process Engineer for the Chemical Applications department in IDENER. Learn more about this Spanish engineer that is interested in the development of operational innovative technologies.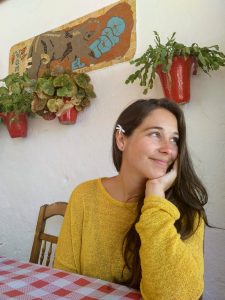 What are you working on?
I am in the process of developing conceptual and detail engineering design, in order to construct an integrated process for different H2020 projects.
For these purposes, I need to find out the connection between the scientific principles and the practical applications of all the new technologies that are going to be applied at these various projects.
I am particularly focused on understanding the limitations and synergies between the different technologies that will be integrated in the whole process.
What attracts you in the research project you are working on?
What I love most about working in H2020 research projects is that, while continuously learning new technologies hand by hand with top European experts, I can be part of the link between these innovative processes and achieve an environmental economic approach sustainable for a community.
This involves having the opportunity to participate at various meetings and get to know partners face to face around Europe
Where do you work? What do you like about your organization or the city you live in?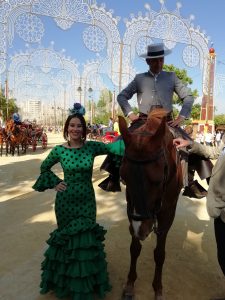 I currently work for IDENER based in Sevilla (Spain).
Working for IDENER means being part of a team composed by excellent and ambitious young professionals eager to develop new technologies from a wide variety of interesting topics.
One of the company's values I like the most, is its focus on the true employee experience; meaning guidance on self-development and providing the tools to grow. As result, there is a strong sense of commitment amongst the team.
For me, living in Sevilla is a dream come true. I love the beauty of the city, the wonderful weather with more than 230 days of sun per year and the food!
What characteristic do you most admire in others?
I admire people that always find a reason to smile, staying positive and looking to the bright side of each situation. I believe that when people feel positive on the inside it is like they are smiling from within, and those smiles are contagious.
Also, I appreciate people that is willing to consider ideas or opinions different than their own and yet capable to place situations into perspective.
BIO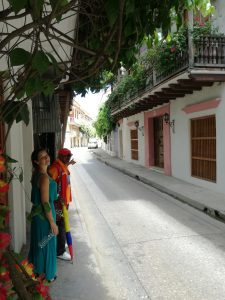 María Rueda was born in Jerez de la Frontera (Spain).
She obtained her MSc in Chemical Engineering at Universidad de Cadiz, Spain. During these years, she complemented her studies participating in a one-year exchange program at NTNU (Trondheim – Norway) and some periods at UNO (New Orleans – USA).
She started as chemical engineer at the R&D Strategic Innovation Department of the Research Center of P&G in Brussel (2012). For the next five years she worked as process engineer in one of the biggest petrochemical companies in Europe (INEOS) based in Antwerp (Belgium). She was involved in all the design, construction and operational stages of polyethylene plants worldwide. In 2017, she moved back to Spain as Account Manager for Thyssenkrupp in Sevilla. She thereafter, joined IDENER where she is mainly involved in the engineering development for H2020 framework related projects.