NEXT CLUSTERING EVENT!
Save the date! On 19th April Clustering Event within the TARANTULA european project H2020.
"Social License to Operate (SLO) in mining sector and LCA methodologies for (re)processing of low-grade primary and secondary resources".
Other European projects such as S34I, MADITRACE, ION4RAW, and Universities will participate in the event.
In addition, different companies from the sector will give us their point of view and good practices related to SLO and LCA methodologies implemented in the project.
You can register at the following link: https://forms.gle/TiVSPQMqhdoEwBmA6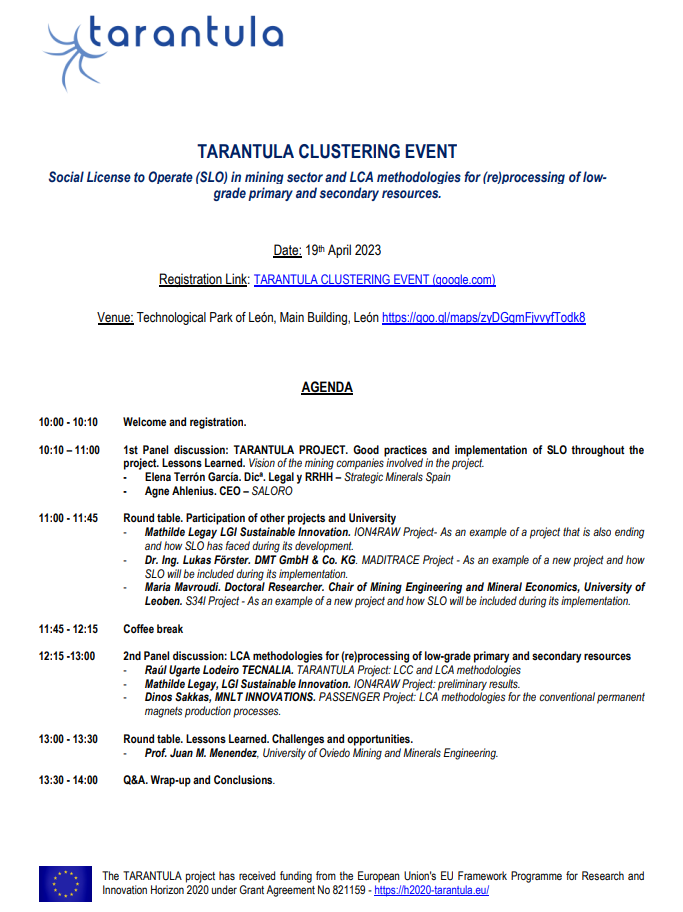 Download Tarantula event agenda (PDF)